6-WEEK MUFFINS!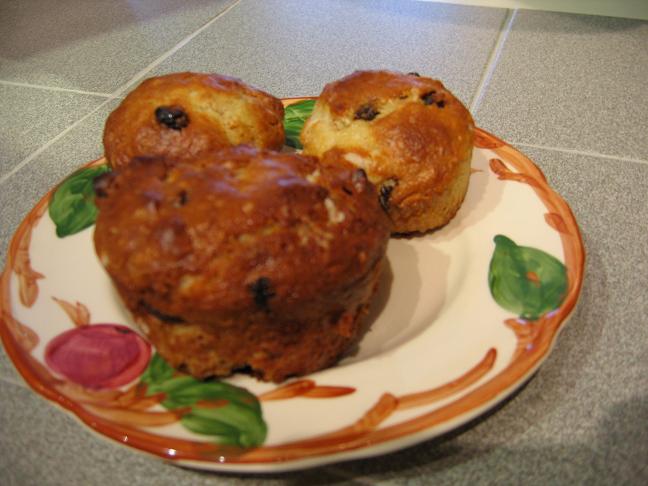 i have no idea from where i got this recipe. the best thing about it is that the batter can be stored in the refrigerator for SIX WEEKS! because it's made with buttermilk. it's so great to fill a couple muffin cups and bake just a couple hot, fresh muffins when you want them. matty bought me some small silicone bowls that i used today to make the large-sized muffins (can't find these anywhere on the web); and i purchased silicone cupcake molds from sur la table (williams sonoma on crack). buy these. now. they are awesome. awesome.
the next best thing about this recipe is the ingredients. except for the sugar for which you can substitute splenda, it's pretty healthy. raisin bran cereal! they are delicious! and very easy. i'm thinking of substituting a different cereal next time. like corn chex. or cocoa puffs. not so healthy, but i'm sure it'll work. if you try something else, let me know how it goes.
SIX-WEEK BRAN MUFFINS
3 c sugar
5 c flour
5 t soda
2 t salt
4 eggs, beaten
1 qt. buttermilk
1 c vegetable oil
1 15-oz box Raisin Bran Flakes
combine first four dry ingredients. beat in eggs, buttermilk, and vegetable oil. fold in gently the cereal until conbined. bake desired amount at 400 degrees for 12-15 minutes.
refrigerate batter in a covered container. can be stored for 6 weeks!
Posted by Stacey at
07:50 PM
|
Comments (1)